Jameson Whiskey tastes excellent neat or on the rocks, but here are three classic Jameson Whiskey drinks that you're bound to enjoy. If you're looking for something subtle and simple, you'll enjoy Jameson, Ginger, and Lime. If you're a fan of Moscow Mules but also love your whiskey, then you'll love an Irish Mule. And finally, if you're interested in something refreshing and slightly sweet, the Irish Lemonade is for you. And as a bonus, the Pickleback. It's quick, delicious, and perfect for pickle lovers.
Jameson pairs exceptionally well with ginger ale and ginger beer, as well as lemon and lime. You'll find that these ingredients are a common theme among the recipes below. However, Jameson Whiskey is versatile. It also pairs well with Guinness beer, apple juice or cider, green tea, and many more. The combinations are endless.
JAMESON, GINGER, AND LIME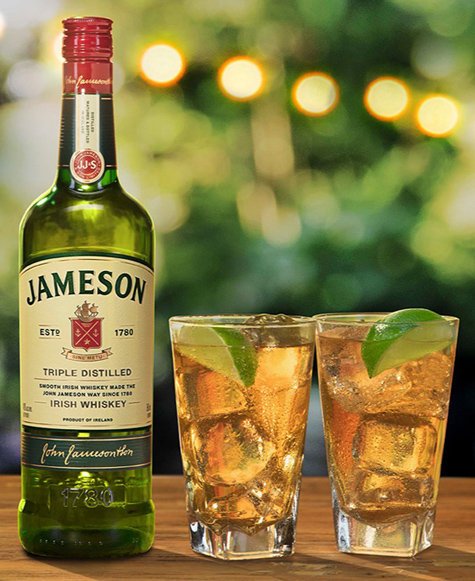 In a glass of ice, mix Jameson Whiskey with ginger ale. Stir and then add the juice of a wedge of lime. Garnish with a wedge of lime.
IRISH MULE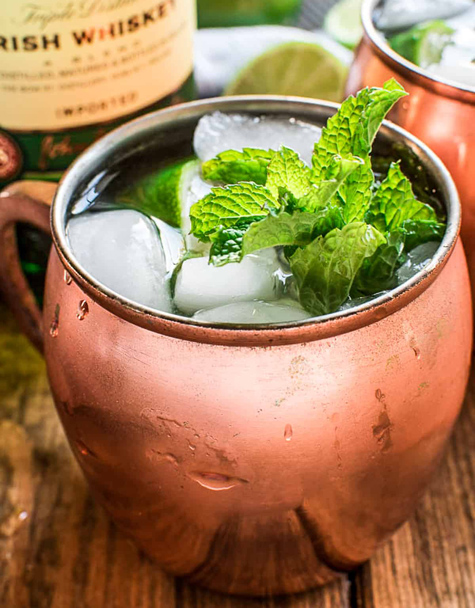 Start with a copper moscow mule mug, if you're trying to be aesthetically pleasing, and some ice. Mix your Jameson Whiskey and lime juice. Top with a ginger beer of your choosing. Garnish with fresh mint and a wedge of lime.
IRISH LEMONADE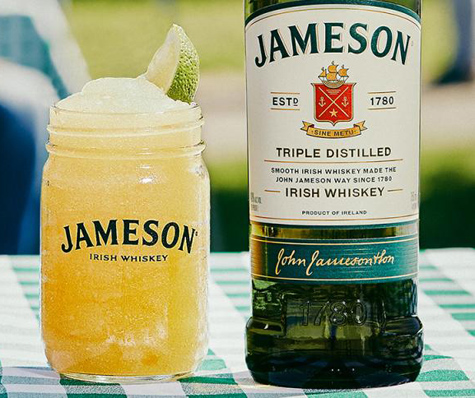 Start with some ice. Give the Jameson Whiskey, lemonade, and bitters a quick mix. Then top off with club soda. Garnish with some fresh lemon slices.
PICKLEBACK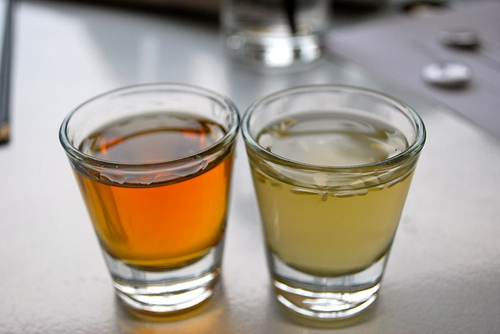 This one is simple and delicious. Take a shot of Jameson Whiskey and chase it with chilled pickle brine. Garnish with a gherkin.