Have you ever had a cocktail made with pisco? Ever wonder where the smooth and delicious spirit comes from or how it become so popular? If you have the heart for spirits, understanding where the drink you've been consuming comes from gives you a special connection that allows you to enjoy the drink even more.
Here we will explore the origins of pisco and how it became to be one of the most popular drinks in South America and the world, the different types of pisco cocktail options you can order in your local bar, and some of the history that has made pisco what it is today and what it will become in the future.
What Is Pisco?
Pisco is a South American brandy made from fermented grape juice. The history of pisco dates back to when Spanish conquistadors brought grape vines to Peru, along with the knowledge of how to distill wine into brandy. With the recent increasing popularity of pisco, this spirit has firmly established itself in cocktail culture and is now appreciated around the world. The drinks Pisco Sour and Pisco Punch have become synonymous with Peru's national spirit.
Pisco is mainly produced in the coastal regions of Peru and Chile, although there are also versions produced in Bolivia. The best-known piscos are made from Muscat grapes, which produce a high alcohol content spirit with floral aromas. Pisco made from one varietal of grape is known as pisco puro or puro. The most common and popular cocktail made with pisco is the Pisco Sour. It is usually made using Peruvian pisco, which has a higher level of residual sugar and a mix of tart and herbaceous notes.
The Pisco History Overview
The deep and rich history of pisco can be traced back to the early 15th century when the Spanish Conquistadores invaded South America and what is now present-day Peru. They brought over several different kinds of grapes for wine production used for religious purposes tied to the Holy Church. As the popularity of wine in the newly invaded territories rose, so too did the production and the demand for wine. The Marquis Francisco de Caravantes imported grapes into the country from the Canary Islands in an attempt to satiate the demand. By 1563, the city of Ica, where most of the vineyards were planted, became the center where the Peruvian piscos were produced. It is where present-day piscos are still being produced.
The Fire Water
Given the climate in which the best grapes are grown, Peru offers an ideal place where dry air and plenty of water are available. The Jesuits were originally those responsible for the production of wine in the country. They would make high-quality wines by strictly picking the best grapes and giving the leftovers to local farmers. Using these leftovers, the local farmers started to produce their own brandy-like liquor using a mix of grapes. It was known as aguardiente or fire water.
The Birth of Pisco
Pisco the spirit was named after a port in the town of Santa Maria Magdalena. Originally, the Port of Pisco was is an important point where the distribution of aguardiente throughout the country was being done. After some time, the demand for aguardiente grew. Traders from different parts of the world started to frequent the port and created a large market for the liquor. Over the course of time, the town Santa Maria Magdalena became known as Pisco and the popular liquor adopted the same name.
The Rise of Pisco
Jumping from the 16th century to the early 18th century, pisco production had by then overtaken wine production. It was distributed up and down the coasts of Peru and Chile, and was being exported to Europe and some places across the Pacific. It eventually made its way to the United States.
By the mid-1800s, pisco had become a symbol of the fashionable in New York City and San Francisco, California. It was one of the most popular liquors in the said cities. The Pisco Punch, a drink made of pisco, lemon, sugar, and water, was created in San Francisco and was a phenomenon. It was the most famous of all the Pisco cocktails back then and was sold for 25 cents per glass, which was a fairly expensive price during those days.
The Downfall of Pisco
The demand for pisco has never changed for the next 100 years, but the production steadily decreased due to many factors, including the rise of cotton production in the 19th century. As cotton provides more profit, grape farm owners started to convert their vineyards into cotton plantations which consistently decreased the number of grapes being harvested every year resulting in a decrease in the production of pisco.
The Conflict of Origin
Remember it was said pisco is made in both Peru and Chile? Although the name is more commonly associated with Peru, both countries have been in a heated battle over where pisco truly originated. In 1931, Chilean government officials officially obtained a DO or the Denomination of Origin for pisco. Even though "pisco" is being used by both countries, Peruvian and Chilean Pisco are different products.
In the present day, the production of pisco is again increasing annually as both Chile and Peru continue to make this liquor, not only for local consumption, but also for export.
Pisco Production – How Is It Made?
There are different regulations when it comes to making pisco, depending on the country. Peruvian regulations, for example, state that pisco must be made only from eight different grape varieties. In this case, all grape varietals can only be distilled once, the final product should not include any additives, and barrel or oak aging is not allowed.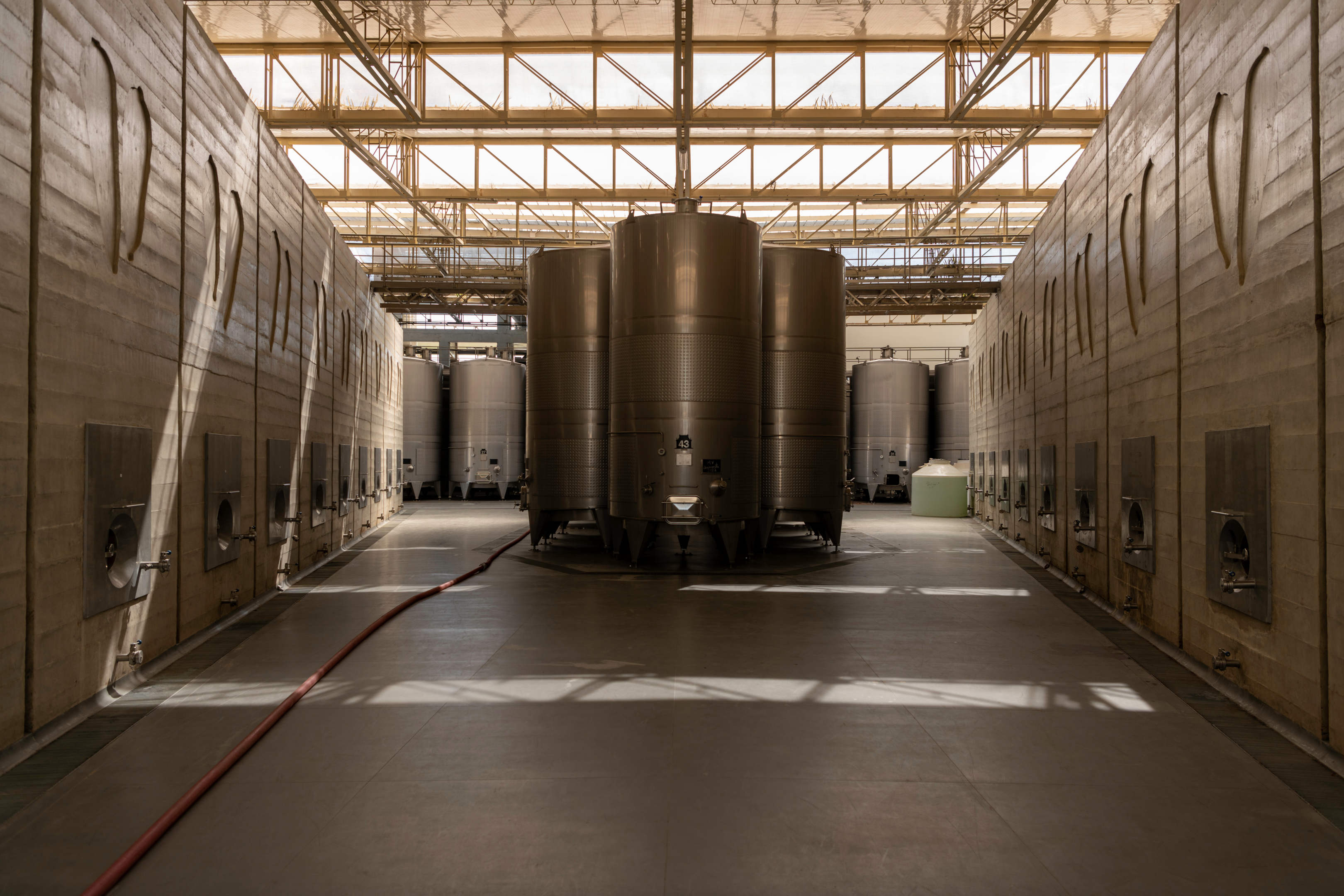 Unlike usual spirits that use barrels to age, pisco producers in Peru use stainless steel or glass containers where the spirit will be stored for a minimum of three months until it is bottled directly after aging. To be distinguished as Peruvian pisco, it must have an alcohol content of 38% to 48%, which are the baselines for all types of Peruvian alcohol.
Chilean pisco, on the other hand, can be processed through multiple distillations and diluted with water. It can also be barrel-aged, which gives the spirit a transparent amber liquid. The most common barrels used in the aging process for Chilean pisco are native rauli beech and French oak. Regardless of whether Peruvian and Chilean pisco is made differently, the spirit of this fermented fruit juice is always shared with happiness, love, and good vibes.
With a variety of flavors from different grape varietals, pisco is perfect for making cocktails. It has quite the reputation and is a favorite among mixologists from around the world. With the countless ways and possibilities to make a pisco drink, it is up to the bartenders to be creative and come up with their own original recipes, from Pisco Punches made from Peruvian pisco to Pisco Sours made from an aged Chilean pisco.
What Does Pisco Taste Like?
Pisco has a wide range of flavors, depending on the wine production, the grape varietal used, how it was distilled, and whether it was aged in barrels. With similarities to brandy, the burnt wine taste of pisco is also present. The difference lies in the fact that pisco is fruitier and less sweet than brandy. High-quality pisco can be described as smooth while lower-quality pisco can be musky. When you drink pisco, you can expect a sweet and dry grape taste with herbal notes.
Types of Pisco Produced
Overall, there are four types of pisco made, distinguished by the grape variety used to make it. When it comes to pisco production, distilleries ensure to label the type of pisco on the bottle.
Pisco Puro – Known as the single varietal pisco, Pisco Puro is made only from one type of grape. The Quebranta grape is the only varietal used in most Pisco Puro production; it is also the most common type of grape varietal used in general pisco making. The word "puro" means "pure" in Spanish, hence the name is used to refer to clear pisco without any additives or flavorings added.
Pisco Aromático – Pisco Aromático is an aromatized wine made from grape brandy, sugar, and select spices. These grapes are known for their distinct flavors that vary depending on how they're made into pisco. Muscatel, Italia, and Albilla are the three most common grape varietals used in Pisco Aromático production. They all have fruity and aromatic notes.
Pisco Acholado – This type of pisco is the product of non-aromatic grapes combined with one of any of the other eight grape varieties allowed for pisco production. Acholado differs in taste depending on the grape varieties used and the region where it is produced. In general, it has a fruity taste with floral notes.
Pisco Mosto Verde – Pisco Mosto Verde is made and distilled from partially fermented grapes, which gives it a unique flavor. That means the fermentation is stopped before all the sugar has converted to alcohol, which results in sweeter pisco.
How Do You Drink Pisco Sour?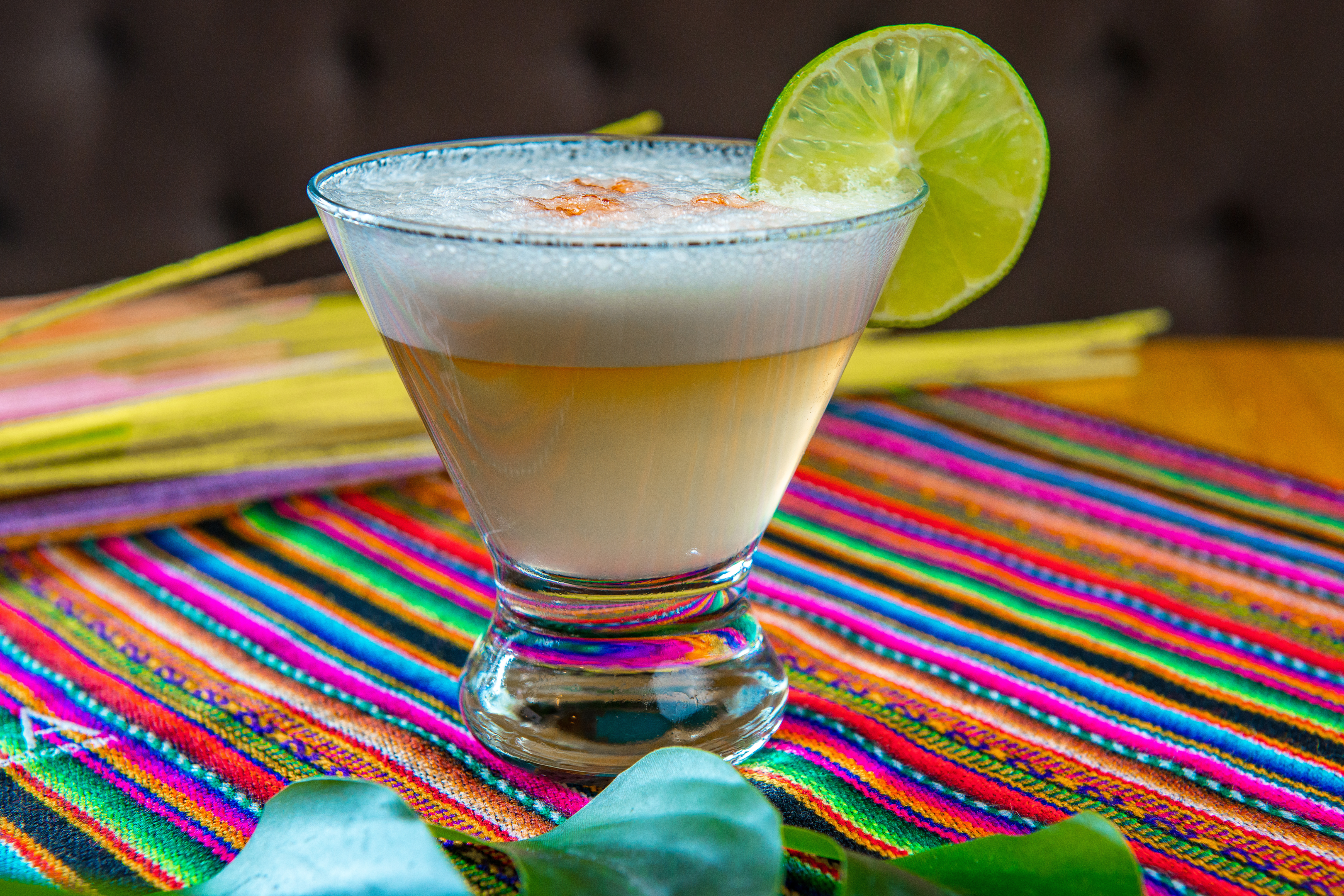 Pisco is the national drink for both Peru and Chile. A Pisco Sour is a popular cocktail made with pisco, lime juice or lemon juice, egg whites, and simple syrup. Pisco can also be paired with ginger beer, ginger ale, or sparkling wine. Some people enjoy hot coffee with a shot of pisco and a touch of milk.
For someone who wants to enjoy the taste of pisco by itself, you might want to opt for Chilean pisco. This is because Chilean pisco is aged in wood, giving it a more distinct, rounded flavor closer to rum, cognac, and brandy. For better digestion, aged pisco resting in an active wood barrel for at least a year is recommended.
Most Popular Pisco Cocktails Today
In addition to the Pisco Sour, tons of variations of pisco cocktails have been created throughout the years. Thanks to its easy-to-complement, fruity, and floral flavors, pisco has become a versatile spirit that can be used in many ways. Reading just the history of this loved liquor is not enough to better understand it. You must taste it for yourself to know why pisco has been a beloved spirit for centuries.
Here are some of the most popular pisco cocktails enjoyed today:
Machu Picchu
With the obvious main ingredient of pisco, a Machu Picchu is a cocktail made with:
Mint
Grenadine
Orange juice
Ice cubes
The Machu Picchu has become one of the most symbolic drinks of Peru and is often served as a welcome drink to tourists. It is beautiful, refreshing, and easy to make. The green, yellow, and red colors of the drink also represent the colors of the Peruvian flag. This visually-appealing drink captivates anyone with a sweet tooth. In fact, there is a non-alcoholic version of this drink perfect for kids and non-drinkers.
Chilcano
Arguably the most delicious way to enjoy pisco, a Chilcano is a cocktail made with:
Pisco
Ginger ale
Lime juice
Angostura bitters (optional)
The Chilcano is believed to have been created back in the 1800s and is one of the most traditional Peruvian cocktails. The name refers to a fish soup that Peruvians consume to cure hangovers. It is a refreshing drink that is not only a good match for hangovers, but also makes a great party drink or summer refreshment when you are on a beach under the scorching sun. The fizzy, spicy, and citrusy flavors resemble a Moscow mule, but with a Peruvian twist.
Algarrobina Cocktail
Perfect for a sweet tooth, an Algarrobina cocktail is a sweet, dessert-like drink made with:
Pisco
Carob syrup
Cinnamon (optional)
Milk
Egg whites
The recipe for the Algarrobina cocktail was created way back in the 1700s by Spanish Jesuits. The creamy texture of this Peruvian eggnog offers a distinct flavor that is both rich and comforting, making it a favorite after-dinner drink. It is also a popular choice for those who are looking for something different than their morning coffee. The Algarrobina syrup itself provides various health benefits, including a high protein and vitamin content and can naturally cure anemia or a bad complexion.
Caspiroleta
A similar drink to the Algarrobina, a Caspiroleta is also a creamy, egg-based cocktail that uses:
Pisco
Milk
Egg whites
Cinnamon
Vanilla
It is a traditional drink for locals in Ica and is best served hot perfect for chilly Peruvian evenings. It is a popular hot drink in many Latin American countries and is often served during special occasions such as Christmas and New Year's Eve. Brandy and rum are also commonly used instead of pisco for this recipe, depending on where you are from.
Té Piteado
Another hot drink on the list is a Té Piteado, which is a Peruvian take on classic English tea. It uses:
Pisco
Lime juice
Ginger
Variety of herbs
It is a popular drink to keep you warm during cold nights or to help fight off a cold. They are often served in the mountain cities of Puno, Cusco, and Arequipa. It is easy and quick to make, perfect for when you need a warm drink in a hurry or want to introduce pisco to someone who has never tried it before. The ingredients for this comfort drink are very accessible and can be easily found in any kitchen, grocery store, or market.
The Future of Pisco
With the increasing popularity of craft spirits among cocktail enthusiasts, pisco is poised to make another huge comeback in the coming years. Thanks to its unique flavor profile and versatility, pisco has been gaining attention from bartenders and mixologists around the world. Pisco has long been a good base for cocktails thanks to its light and fruity taste.
Best partnered with citrus, berries, herbs, and other bold flavors, pisco is making a name for itself in the world of mixology. Not to mention, it's great when combined with food! Tree fruits like peaches, melons, and cherries go perfectly well with pisco.
Pisco at Liquorama
If you are interested in trying pisco for yourself, then look no further than Liquorama. We are an online liquor store known for our hard-to-get products, fair pricing, and national delivery. We began as a small store in Southern California in 1978. Now, we are still family-owned and operated, but we have expanded online in order to get interesting and rare liquors to consumers all over the USA!
However, there are some restrictions. You must be over 21 to order any alcoholic products and should be prepared to sign for and show ID when it is delivered. There are also certain states that do not allow online ordering for alcohol. Click here to learn more about our shipping policy.
Feel free to browse our selection of piscos today! You will find pisco designations from both Peru and Chile. Please reach out to us with any questions. You can call us at 909-981-9044. We look forward to hearing from you!