30th July, 2019
Liquorama Proudly Unveils New Collaboration with Claremont Craft Ales!
We are introducing the second installment of our very own collaboration series! Liquorama is proud to partner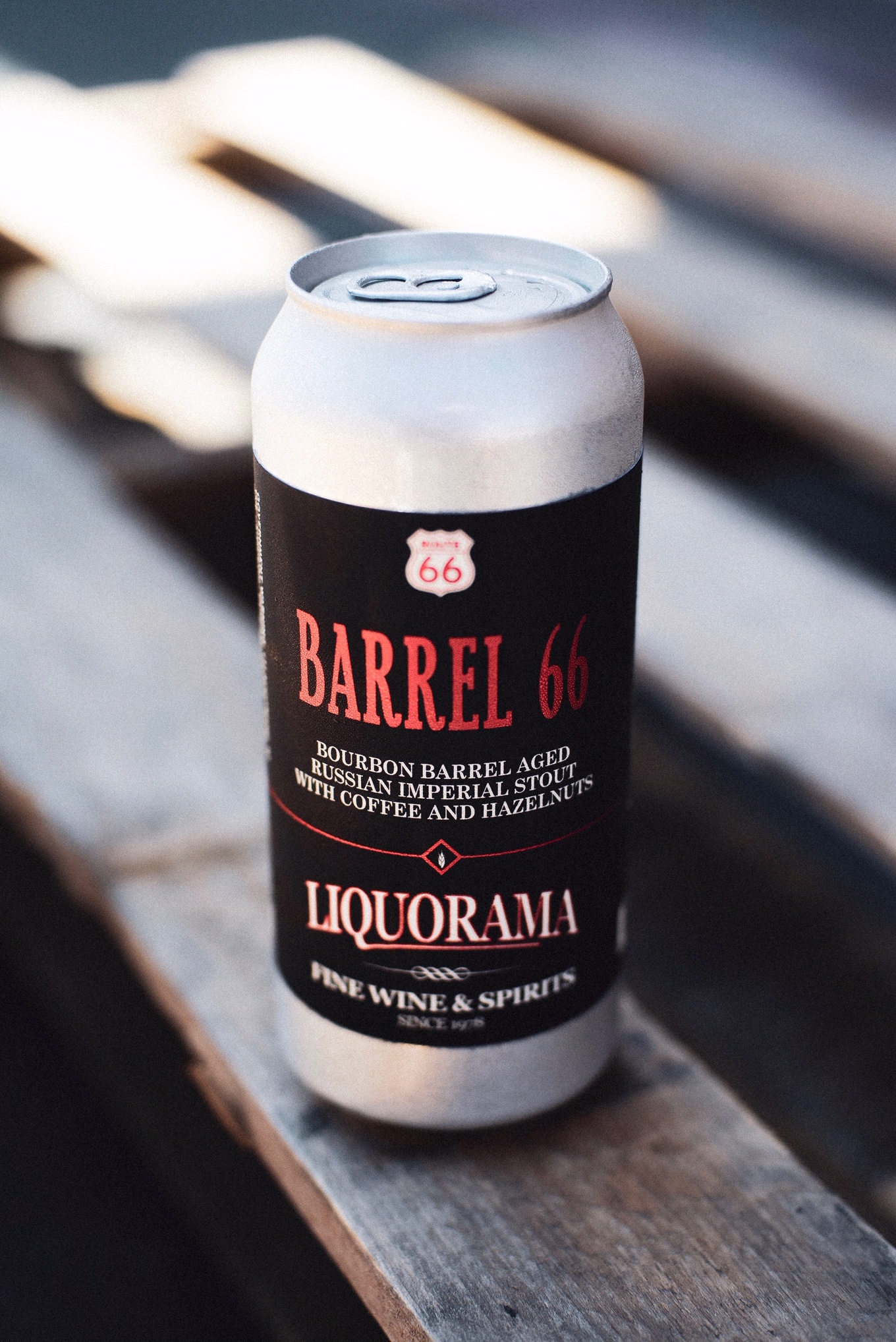 with Claremont Craft Ales to create "Barrel 66", a Russian Imperial Stout aged in a single-use Bourbon barrel with coffee and hazelnuts! Each can comes in at a whopping 13% abv.
Our beer buyer, Jake Rivera, has teamed up with the brewers at Claremont Craft to produce this remarkably complex beer. Layers of coffee, chocolate, Bourbon, and roasted nuts all mingle in this unique and delicious can. This brew starts life as a rich and roasty strong stout before it is aged for nearly a year in a single-use bourbon barrel. During the final month of aging, Jake and the Claremont Craft crew add freshly ground Klatch coffee, toasted cocoa nibs, and crushed hazelnuts to the mix. This beer is rich and nuanced and perfect for sharing with friends.
This exclusive can is only available through Liquorama! We will be having the can release on Friday, August 9th at 9:00 am, at our store location: 901 W. Foothill Suite A Upland, CA 91786. It will be first come first serve, so get there early! You won't want to miss out on this unique and lovingly crafted beer.