29th July, 2019
Hennessy Unveil New Artistic Expression
Art
Brandy
Cognac
Hennessy
Pantone
Hennessy, the world's largest cognac producer, has announced the 9th release of their Limited Edition Artist Series. This year's collaboration is with international urban artist Felipe Pantone. The Argentinian-Spanish artist began doing graffiti art at the age of 12. He considers himself a 'child of the internet era' and his technicolored pieces have been exhibited across America, Europe, Australia, and Asia.
Pantone has been at the forefront of the contemporary art world for years, but despite his fame, he has never revealed his face. This gives him an anonymity he uses to his advantage. He is able to use the world as his canvas."For me, the essence of our times is being everywhere at once, simultaneously loose and connected," says Felipe Pantone. His definition of modernity became the "Ultradynamic" manifesto. For Hennessy Very Special, Felipe Pantone draws on that maxim to create new and unexpected experiences in the world of Cognac. He calls it "Remixing the Present."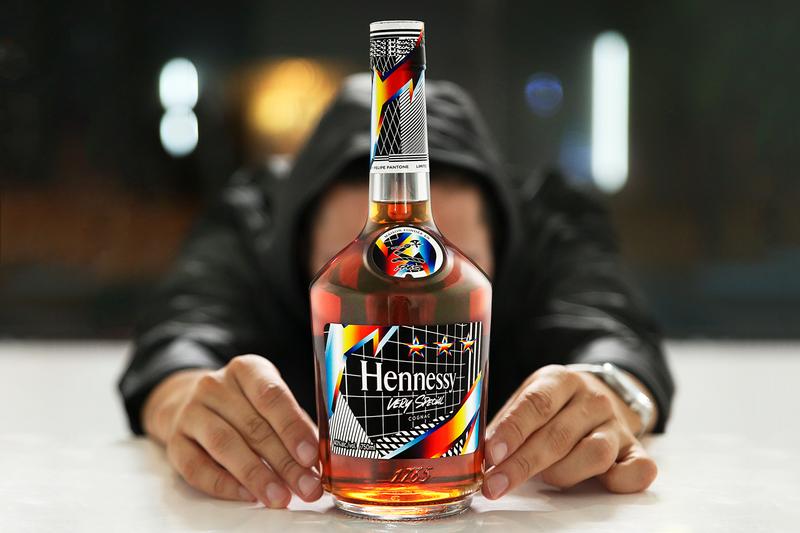 The Hennessy Very Special Limited Edition by Felipe Pantone is based on the artist's original artwork "W-3 Dimensional Three Stars", a piece inspired by Hennessy's past. The label features the 3 stars that are famously used in association with Hennessy. The label also features retro-futuristic imagery, recalling 80's neon, as well as hinting at the speed of today's digital world. He leafed through old labels and advertisements, surveyed antique bottles and packaging, and appropriated the three-star motif for his own exploration of the Cognac's visual signifiers. In his creative process, the artist picked up on selected favorite themes from previous works, mixing them with patterns gleaned from long-forgotten motifs in the Hennessy archives.
On the nose, Hennessy Very Special brings together an intense and fruity character with pleasant oaky notes. In the mouth, powerful flavors evoke grilled almonds, supported by the fresh, lively notes of the grapes.
In 2019, Felipe Pantone's creation for Hennessy Very Special will join the Maison's collections while simultaneously reaching a vast audience of art lovers through a roster of special events. You can find your bottle HERE.